"There's a saying that family is not always blood-related. Sometimes it's a matter of creating your own family in order for you to appreciate and receive the magnificent beauties that come from the bonds of family."
That's exactly what "The VILL" is all about (Family).
Our VILL is not an ordinary bunch of entrepreneurs. Each one of us is extraordinary talent bringing a unique potential to the group to ensure that success and support and loyalty, and respect drive within the culture of our nucleus. There is nothing but High vibrations and love within our community. The goal is for us to all win together. It is about generational wealth. It is about having equity in our names so that our names have value. We are a team of Kings and Queens who are showing the world what cooperative economics looks like. And showing you that collective work and responsibility is what it takes to make it to this next level of business. Make no mistake, every last one of us is a leader leading by example and contributing in a way that ensures that progress is absolute. Our Village consists of: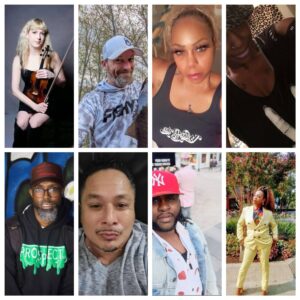 1. SHREE MENDEZ (VEGAN QUEEN)
2. TANIKA ALLEN (TWIXX)
3. ANTONIO BARFIELD (LBC-FACE)
4. JEREMY CAMPBELL (BLAQGRASS)
5. HENNESSEY
6. NICOLE HOLIDAY
7. RICHARD MAGOON (MAGOO)
8. ROSEANNE BARRZ
9. RUSSELL NOLL (CANNAMUSCLE)
10. SAM ESCOBAR (INDIAN SAM)
11. YANIT ZABLOW (YANNIKA)
12. BABYFACE ABDUL (VEGAN KING)
13. LADARO PENNIX (MONSTA YO)
14. JIMMY VIGIL (DORITOS' SMASHER)
The Village Members
In our Village, we do not focus on what the next member can do. Each individual takes ownership of their own responsibility of how they can make the group better. This is what makes us powerful and extraordinary. Because we are creating building blocks understand that we, as architects of our own destiny, can shape and mold this Village into something that is so fantastic that it sets trends for the next generation to come. This is only the beginning. The potential of The VILL is limitless. And soon, each member will be business owner showing the world what we are really capable of. Hard work really does pay off. But more than that, teaming up with a community of family is the game changer. Because it's nothing like succeeding with people that you love and respect and you want to see win with you.
Women in Politics: Urgency of Quota System For Women In Regional Elections(Opens in a new browser tab)
In my opinion, "The VILL" is not only the future, it is the Hope that we need that leads us towards greater possibilities." So be on the lookout because "The VILL" is on the rise!